Using Split Screen Mode
The Norfolk Historical Map Explorer will let you display and compare two maps side-by-side using Split Screen Mode.
To activate this mode click the Split Screen Mode button

.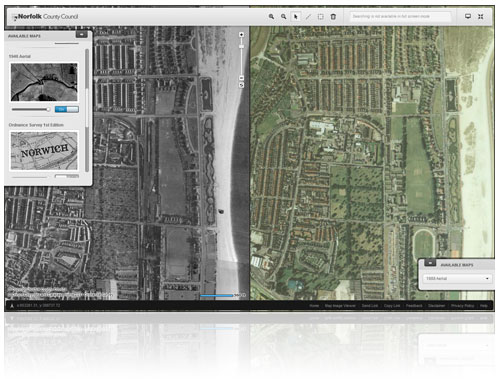 When in Split Screen Mode all navigation (zooming and paning) is performed on the left map. The left map will behave in the same way as when in Full Screen Mode however the right map will follow its location.
Use the Map Selector titled 'Available Maps' on the right map to switch the map.