Navigating and Exploring Maps
Selecting a Map
When you start the Map Image Viewer you are presented with the Map Selector as shown below: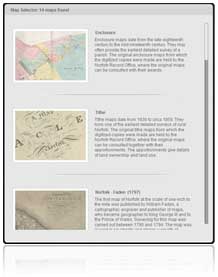 Once you select a map (by clicking it's image) you will see the available segments which are presented as either images or in a drop-down list.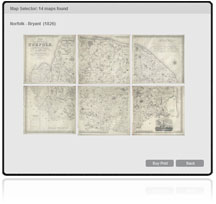 After selecting one of the available segments the Map Selector will dissapear and the chosen map segment will be displayed.
On the left of the page you will see three buttons displayed, a plus, minus and cross symbol.